17

Create template elements

The list of all available tabler layouts is quite impressive (horizontal, vertical, compressed, right to left, dark, …). In the next steps, we will focus on the dark-compressed template, leaving the reader to try other templates as an exercise.
17.1

Identify template elements

We are quite lucky since there is nothing fancy about the Tabler layout. As usual, let's inspect the layout-condensed-dark.html (located /demo folder) in Figure 17.1.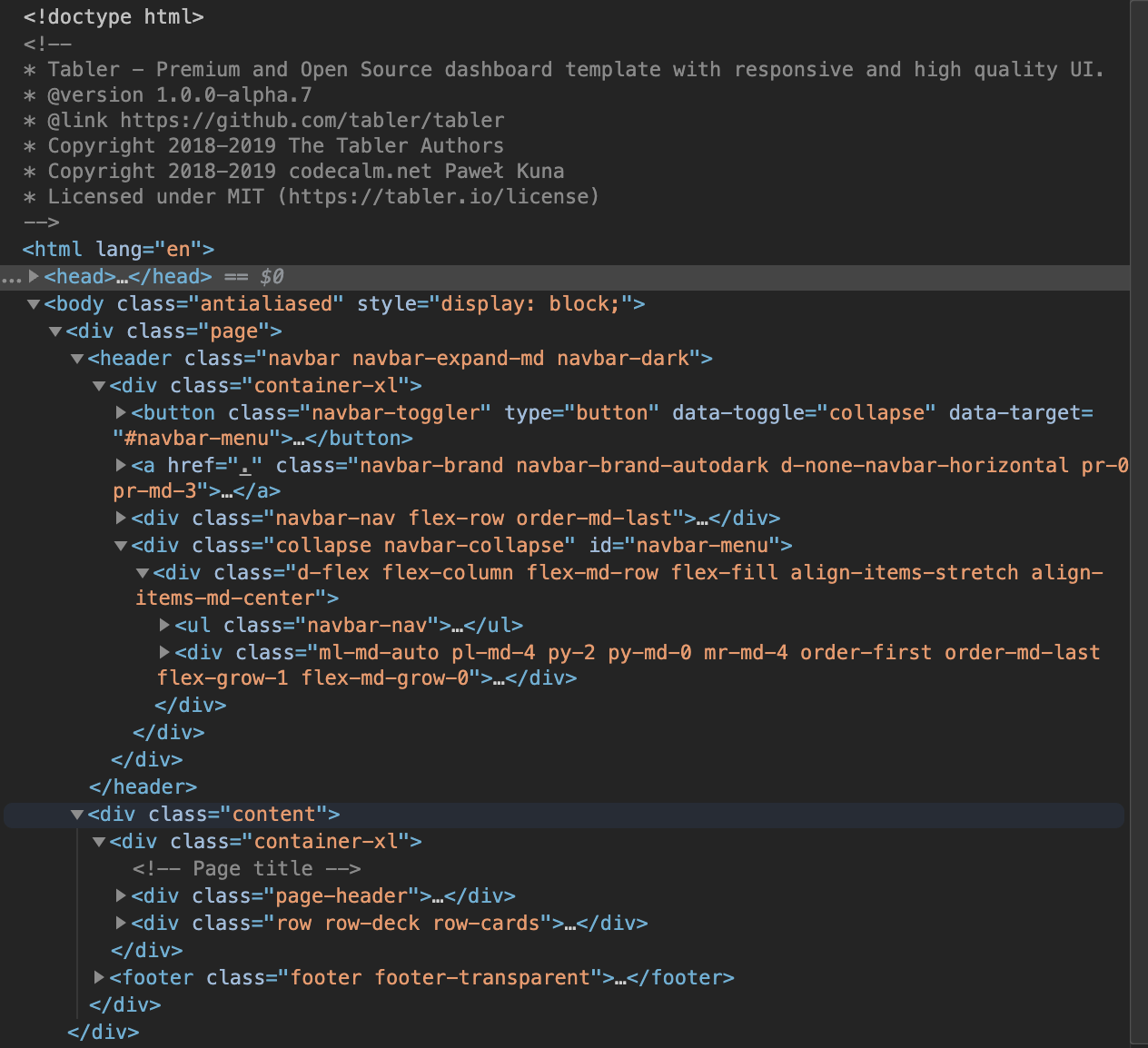 There are two main components:
the header containing the brand logo, the navigation and dropdown.
the content containing the dashboard body as well as the footer.
The dashboard body does not mean <body> tag.
That is it for now.